Fashion Parade
Wednesday 31st August 2022
Everyone loves a fashion parade and members of garden clubs have fun modelling garments from a selected fashion house.
A fabulous day with some beautiful Fashions was enjoyed by 85 Guests from many Garden Clubs.
We began the day with a Welcome from President Phil Adam and the Curator at Mt Coot-tha Dale Arvidsson.
First on the agenda a big Thank You to Pamela Cusworth and Sandra Logue from our President Phil Adam (pictured) for the wonderful job they did setting up the Zen Garden at the Ekka.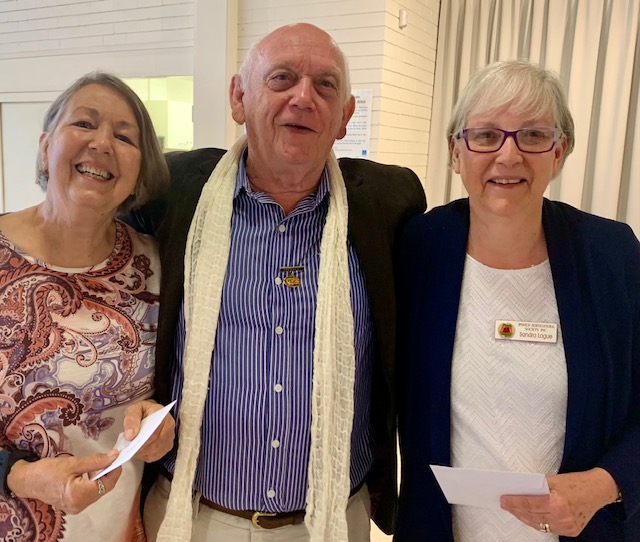 The Lucky Door Prize was won by Pam Armstrong from the Queensland Dahlia Society. (Pictured below).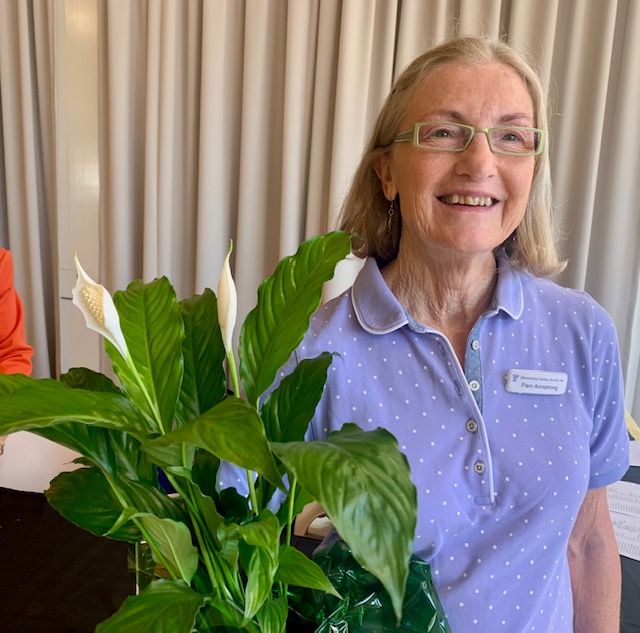 First Raffle Prize was won by Janelle Winterflood from the Stafford Garden Club. (Pictured below) with a beautiful Anthurium from Heaton's Nursery. Many thanks to Peter Heaton for his generous donation.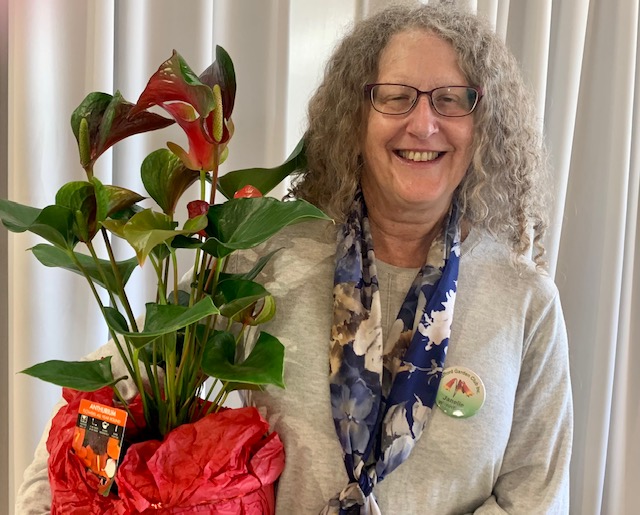 Very enthusiastic members from The Diggers Club at Stanthorpe came all the way from Glen Innes to join us including Mary Hollingsworth and friend Sandra Russo pictured below: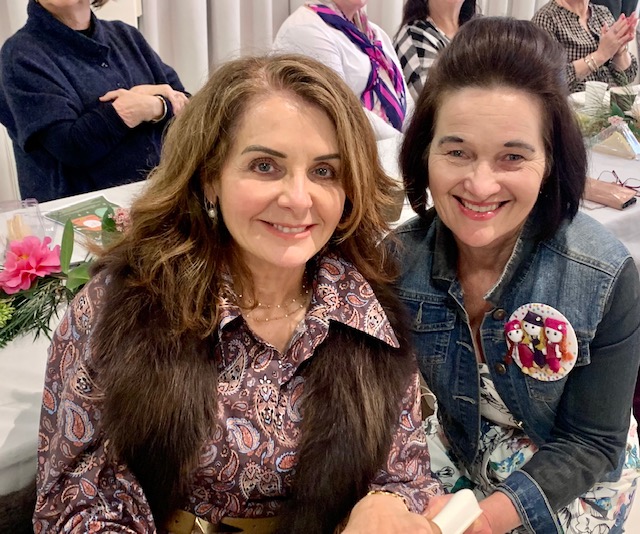 The Fashion Parade was enjoyed by all, and there were many sales of all the clothes and accessories purchased from the Portofino Fashion House, who kindly donated a $50 .00 Voucher as a Raffle prize. President Phil Is photographed below with the happy Models From left: Pamela Cusworth, Joy Morgan, Phil, Pamela Philp, Lee - Anne West and Sherrie Shannon after Phil presented the Ladies with a box of chocolates for so generously volunteering.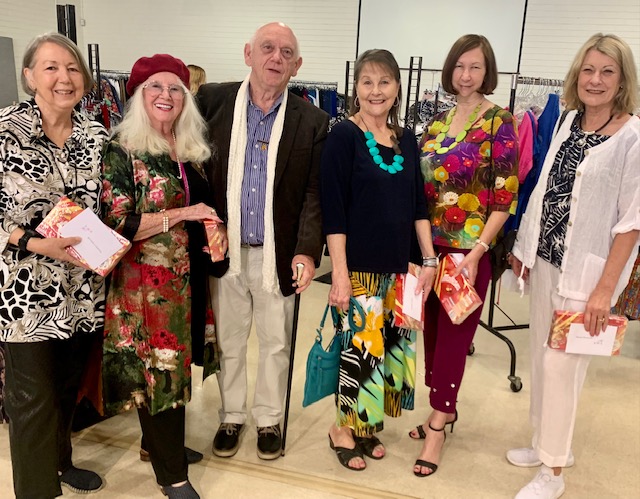 The Kitchen was the heart and soul of the event and the happy volunteers looked after us all with delicious sandwiches and scones, jam and cream. Pictured: Heather Prior, Noel Prior, Glenda Cooper, Ann-Maree Eames and Sandra Logue.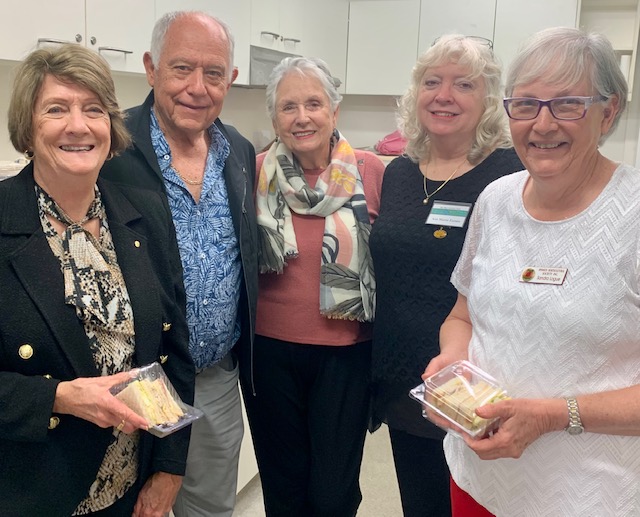 Enthusiastic participants from Albany Creek Garden Club Lesley Campbell, Shirley Morris, Dulcie Adam and Shirley Took.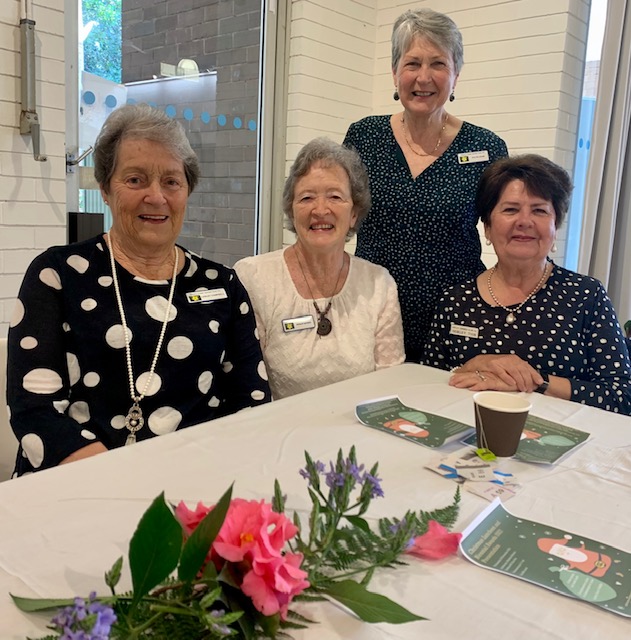 Lee-Anne West from Springdale Garden Club.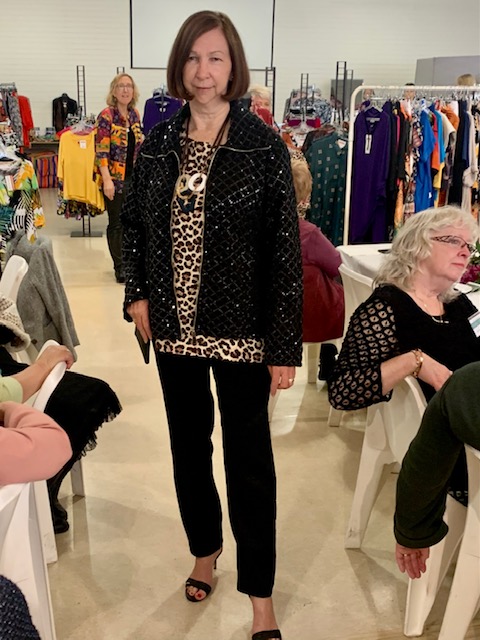 Sheree Shannon from Stafford Garden Club.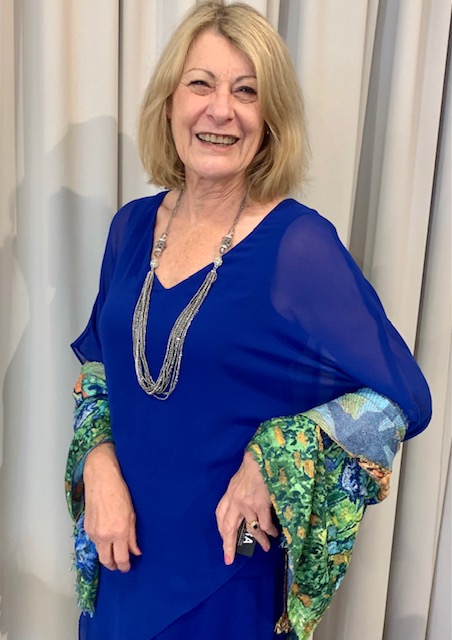 Pamela Philp from Indooroopilly Garden Club.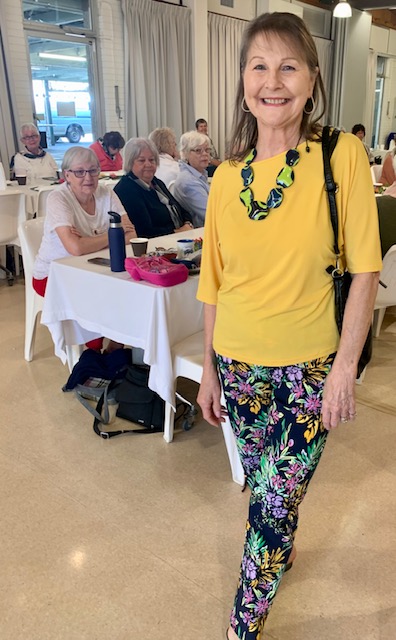 Joy Morgan from Indooroopilly Garden Club.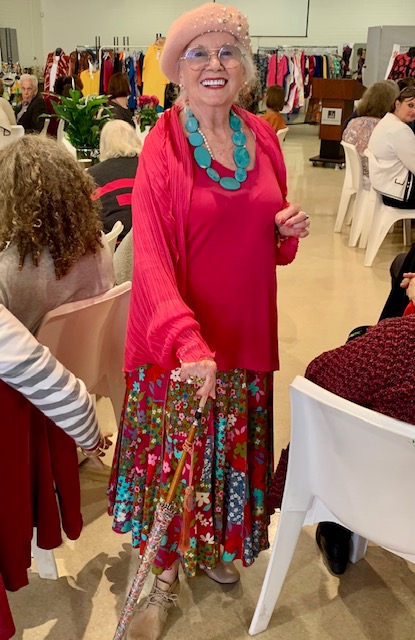 Pamela Cusworth from Ipswich Horticultural Society.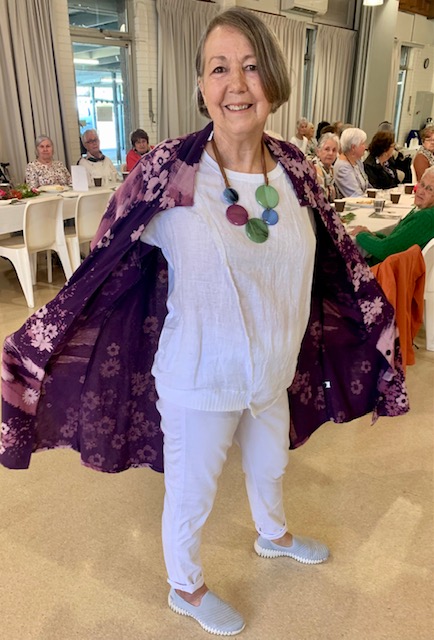 August 2022 Fashion Parade.
Elizabeth Parkinson August 2022