Nambour Garden Expo. July 2022.
The weather this year was perfect after the torrential rain of last year when all the Garden Clubs were gathered down on the Oval in the mud. This year we were inside up near the Main Entrance where the Garden Clubs had some beautiful Displays including the Sunshine Coast Fragrant Garden.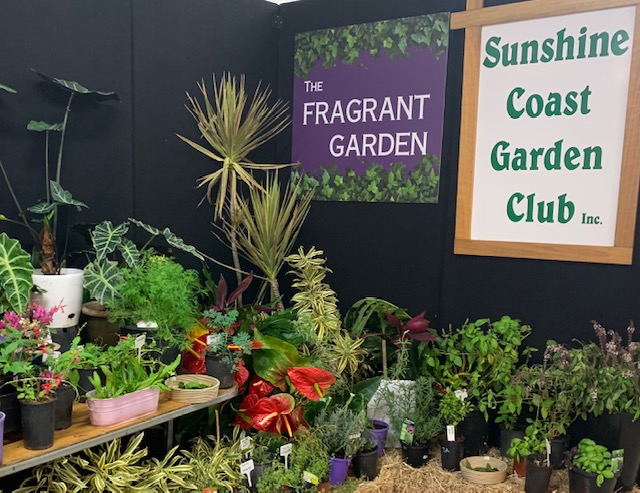 The Sunshine Coast Garden Club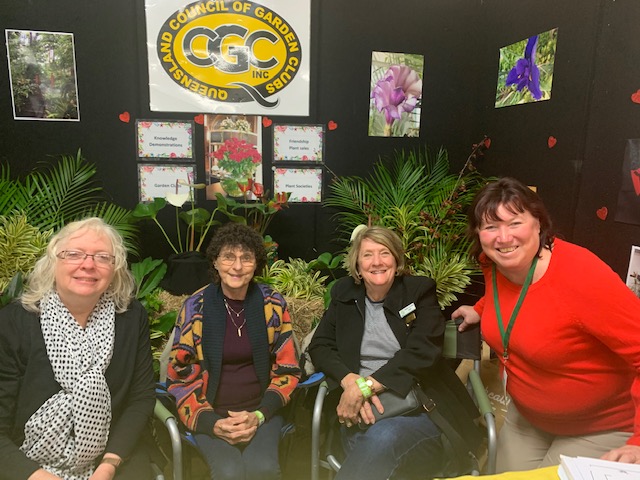 There were many enthusiastic helpers on the Q C. G. C. Stand including from left: Ann-Maree Eames, Lola Milliner, Heather Prior and Carol Kerkin.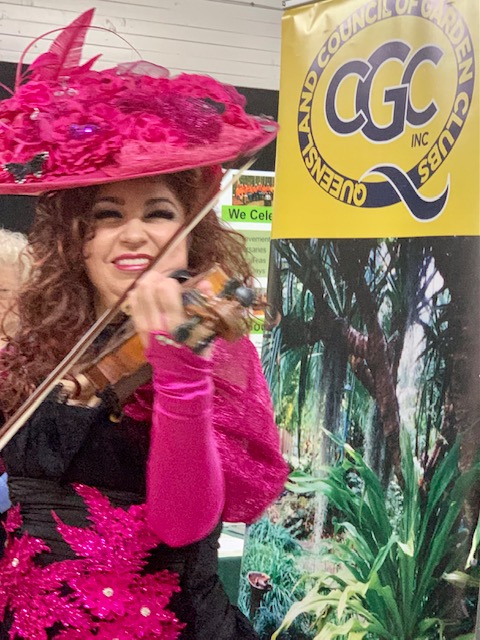 The entertainment was as bright and cheery as always.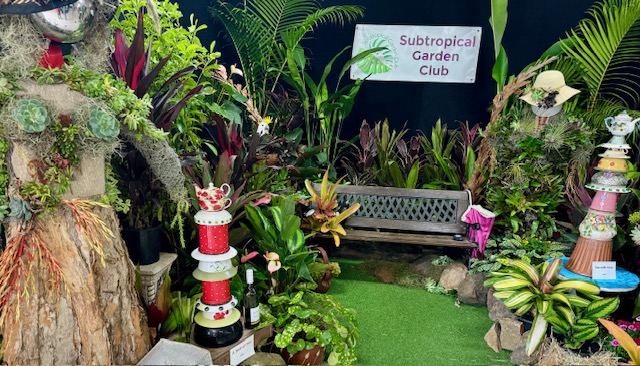 Dancing with the stars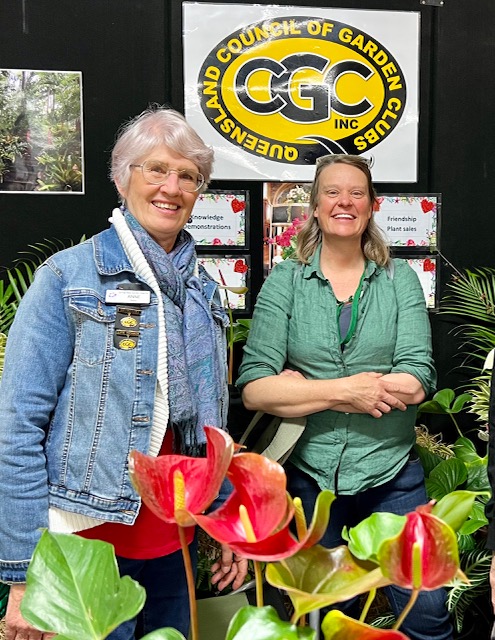 And on Sunday we were visited by Millie Ross from Gardening Australia, pictured here with Q. C. G. C. Secretary Anne Baster.
E

lizabeth Parkinson August 2022