Find a Garden Club or Plant Society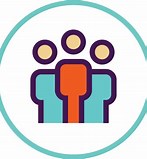 Based on Regions
Access the data base of Garden clubs around Queensland. Garden Clubs are autonomous local organizations that offer their members regular meetings, with guest speakers giving information on a wide range of horticultural topics, plant sales, competition/exhibition tables, bus trips, and other garden related activities.
Note
Where possible each garden clubs is allocated to a geographical region. The region spread across the whole of Queensland. Club details are updated regularly at least once a year (after the AGM)
Based on Plant Societies
Usually restrict their area of interest to one plant and provide cultural information at regular meetings.
Special Interest Groups
Such as floral art, competition bench & garden judging, organic gardening, creative arts, etc
The alternative is download a copy of all the garden clubs as a PDF download.