Brisbane Botanic Gardens Mt Coot-tha ...
Map
"
Google map of Brisbane Botanic Gardens, MtCoot-tha.
The Japanese and Temperate Gardens are looking amazing with the spring growth after the rain. The Bonsai House is in the final stages of redevelopment with the largest collection of Bonsai in Australia. The venue is expected to open in late September.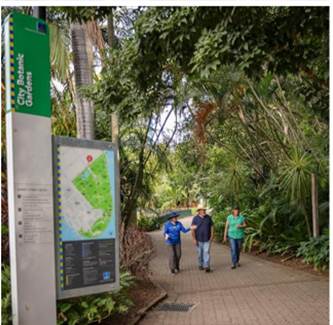 City Botanic Gardens
A wonderful floral display has been planted utilising ornamental kale.
City Botanic Gardens Volunteer Guides recruitment 2023
Expressions of interest are now open for Volunteer Guide positions at the City Botanic Gardens:
There is an information session on Thursday June 15 at Gardens Administration for anyone interested.
https://www.brisbane.qld.gov.au/things-to-see-and-do/council-venues-and-precincts/parks/botanic-gardens-in-brisbane/volunteering-at-the-botanic-gardens
Volunteer Guides raise showcase Brisbane's passion for our botanic gardens and appreciation of plant communities through community awareness. Guides conduct and host guided and specialised walks, assist with special event day tours, and more.
For more information, come along to our information session:
When: Thursday 15 June 2023
Time: Starting 9.30am (includes morning tea)
Where: Brisbane Botanic Gardens Mt Coot-tha, 152 Mt Coot-tha Road Toowong. Please arrive at the Administration building 15-minutes prior.
How to apply
Fill out the volunteer application form (PDF - 113kb) (note: this intake is only for the City Botanic Gardens)
Email the completed form to

This email address is being protected from spambots. You need JavaScript enabled to view it.

Alternatively, drop off your printed application to the Administration building at Brisbane Botanic Gardens Mt Coot-tha, 152 Mount Coot-tha Road Toowong.
Applications due by 4pm Monday 26 June 2023.
For any enquiries regarding the recruitment and for additional information, email This email address is being protected from spambots. You need JavaScript enabled to view it. or contact Merilyn Williams, Volunteer Programs Coordinator on 3403 2535.
Sherwood Arboretum
Well worth a visit. Some of the paths have been refinished after the flooding the area received earlier this year. Some of the trees are taking a while to recover from the inundation.
Guided Tours
Tours of the Botanic Gardens Mt Coot-tha can be booked with the Volunteer Guides. If your club has an interest in a particular plant type or community, contact the Brisbane City Council (07 3403 8888) and ask for Guided Tours of the Botanic Gardens Mt Coot-tha.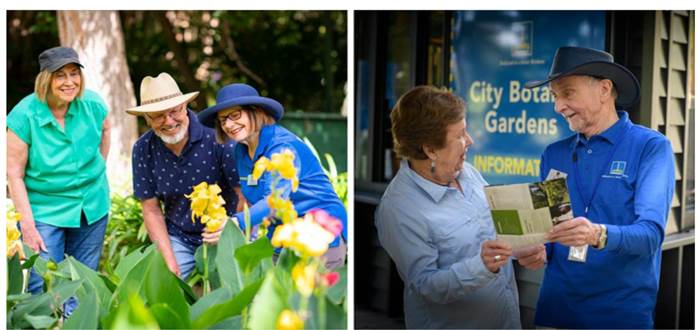 May 28th 2023 is the Open Day for the Friends of Brisbane Botanic Gardens FBBG at the Brisbane Botanic Gardens. Mt Coot-tha
Dale Arvidsson, Curator of Brisbane Botanic Gardens, August 2022
Event Suggestion
Have a simple breakfast the lookout mid-week so that you can park at the lookout. Gates open at 8 am. Visit the war memorial next to the lookout. Note the road into the gardens is closed on the week-end. Book the BCC visitor tour guides for say 9:30am and do a walk downhill from the lookout. Guides can handle 8 to 12 people per group so a group of 20 will need 2 guides.
Have a barbecue in ANZAC Park and see the commerative Bailey Bridge installed in 2022.
John Keays